Barcode scanners for sorbent tubes
All Markes International's thermal desorption tubes (sorbent tubes) are permanently labelled with a unique serial number in clear barcode and numerical format for identification and tracking purposes. To reliably read these barcodes, Markes supplies a tried-and-tested barcode scanner that reads from the curved surfaces of stainless steel, inert and glass tubes with ease. Not for sale in the USA or Canada.
Eliminates time-consuming manual data entry
Reduces the risk of human error, which could result in misreporting
Helps maintain sample integrity and keep track of samples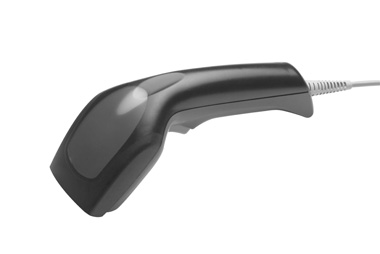 Barcode scanner
Not to be sold into USA or Canada
Overview
A barcode reader is especially useful for large-scale monitoring studies and for laboratories with significant tube stock. Tubes can be scanned either:
In the autosampler trays before the racks are placed in the instrument
On removal of the tubes from the instrument, prior to capping with long-term storage caps
This helps keep track of sorbent packing, number of thermal cycles, sample and analysis information etc.
Where a chain of custody or comprehensive tube history is required, Markes recommends TubeTAG sample tracking, which associates tube and sample information with the tube itself throughout its lifetime, through use of an RFID tag.
Relevant part numbers:
C-BCR