Micro-Chamber/Thermal Extractor
The Micro-Chamber/Thermal Extractor™ (µ-CTE™) is a versatile and compact unit with four small cylindrical chambers that enables the sampling of chemicals released from products or materials. Released volatile and semi-volatile organic compounds (VOCs and SVOCs) are collected onto sorbent tubes for analysis by TD–GC–MS. Applications range from emissions screening of construction materials, consumer products and car trim, to aroma or fragrance profiling
Designed for anyone needing to sample VOCs or SVOCs emitted from products and materials
Humidifier and permeation accessories extend capabilities of the instrument
A full range of Micro-Chamber/Thermal Extractor accessories are available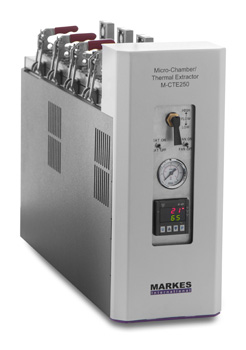 Micro-Chamber/Thermal Extractor- high temperature
4 inert micro-scale chambers (114 mL)- temperatures < 250 degree C- with toggle valves for gas isolation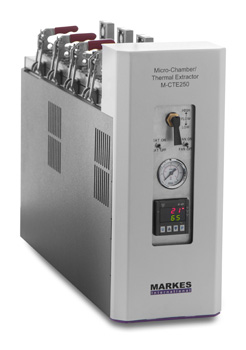 Micro-Chamber/Thermal Extractor- high temperature
4 inert micro-scale chambers (114 mL)- temperatures < 250 degree C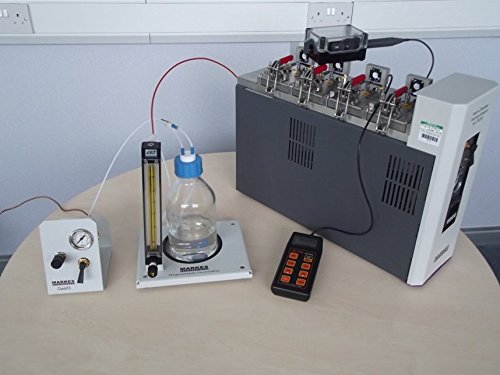 Humidifier- for Micro-Chamber
Includes gas regulator
Product Code
M-HUMID-MCTE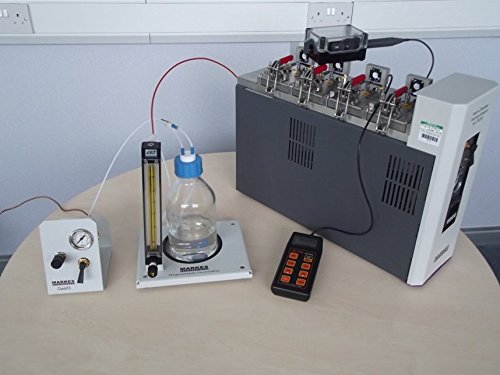 Humidifier- for Micro-Chamber
Does not include gas regulator
Product Code
M-HUMID-UPGD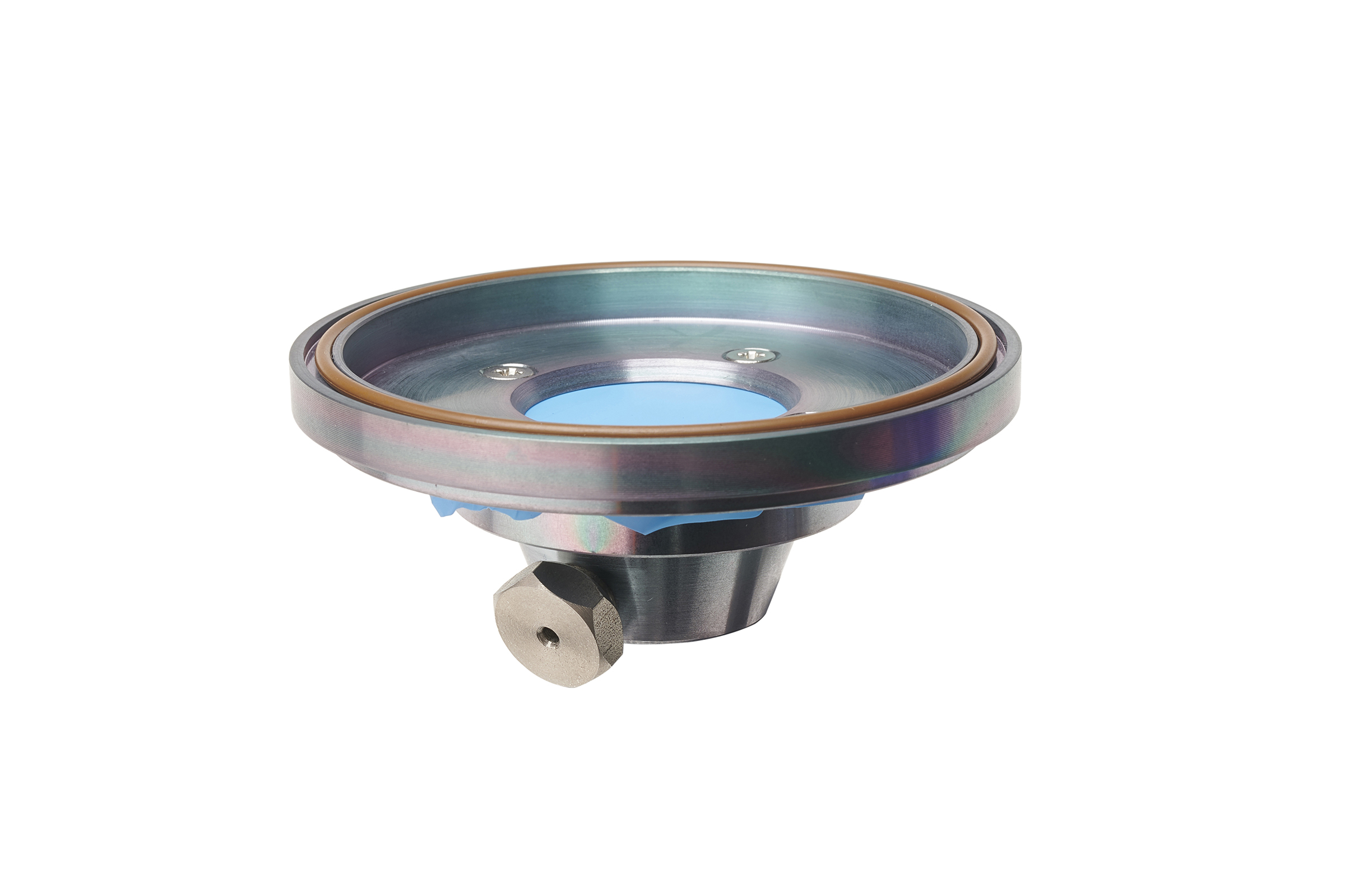 Permeation accessory- for Micro-Chamber
For use with low temperature Micro-Chamber- pk 6
Product Code
M-PRMINSS-120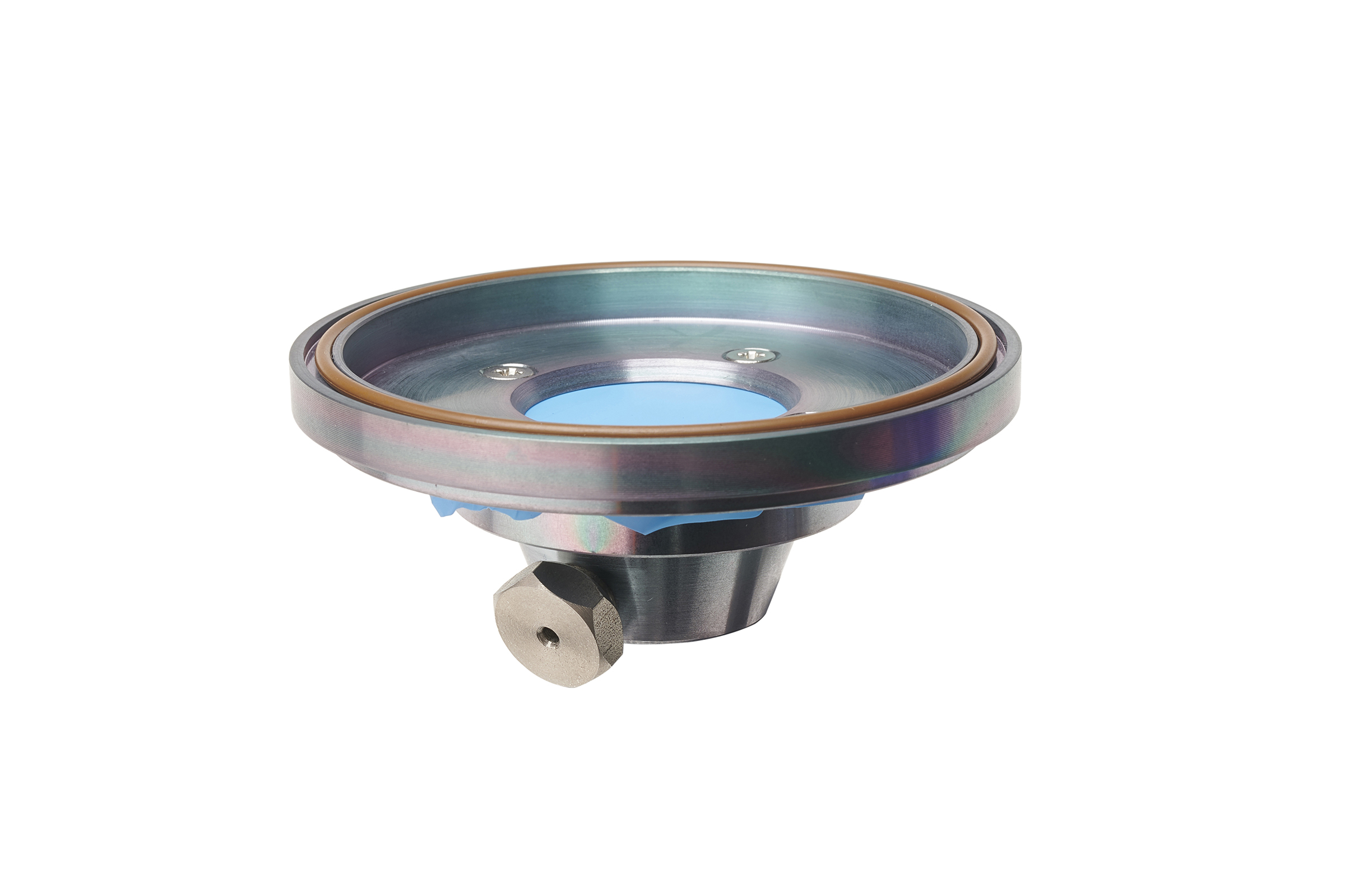 Permeation accessory- for Micro-Chamber
For use with high temperature Micro-Chamber- pk 4
Product Code
M-PRMINSS-250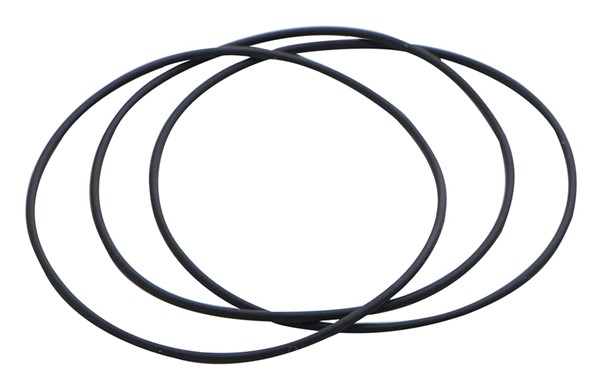 O-ring- for Micro-Chamber
30 mm OD- permeation accessory seal- for high temperature Micro-Chamber- pk 4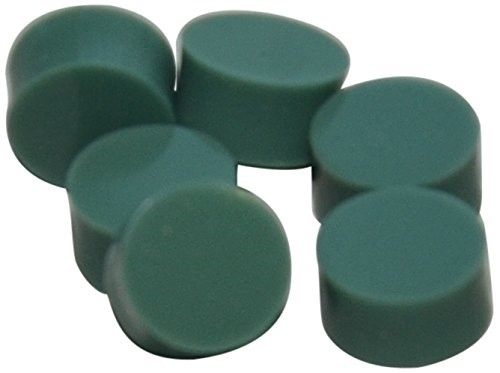 Septum- for permeation accessory
1/4"- for permeation accessory injection port- pk 6
Overview
Permeation Accessory
The Micro-Chamber/Thermal Extractor permeation accessory is a removable inert-coated stainless-steel device that enables measurement of volatiles permeating through a thin layer of material at ambient or elevated temperatures, with the use of multiple sorbent tubes allowing the breakthrough to be plotted over time.
Replicates real-world conditions, to provide data on migration of chemicals through materials
Easy to load into and remove from the μ-CTE
Multiple permeation accessories can be used simultaneously
Available for high- and low-temperature µ-CTE models in inert-coated stainless steel
Permeation mode is one of the three sampling modes possible with the Micro-Chamber/Thermal Extractor. To test the permeability of a material, a sample is stretched across the permeation accessory and secured. A small droplet of test compound is then injected into a well at the bottom of the accessory. The complete assembly is then placed inside one of the chambers, and clean air is passed over the surface of the stretched material. Permeation is then readily assessed by monitoring the air exiting each chamber, using sorbent tubes and analysis by TD–GC–MS.
O-Rings and septa are available as replacement parts and can be changed by the user.
Barrier materials are often used in protective clothing and product packaging to mitigate potentially harmful product emissions. Typical emissions include:
Vehicle seat covers – to prevent VOCs from polyurethane foam contaminating car cabin air
Food packaging film – to prevent oxygen or VOCs tainting foodstuffs
Protective gloves, masks – to protect against harmful chemicals, e.g. chemical warfare agents
Membranes used in vehicle fuel systems to prevent the loss of fuel vapour
Humidifier Accessory
Use of humidified air/gas with the Micro-Chamber/Thermal Extractor allows the closer simulation of conditions used in some reference tests and in real-life scenarios. It also improves the recoveries of some less volatile polar compounds. The Humidifier Accessory meets this need by supplying air/gas at up to 50% relative humidity at room temperature.
Supplies air or gas to the Micro-Chamber/Thermal Extractor at up to 50% relative humidity
Allows closer simulation of conditions used in reference tests
Enhances the recovery of some less-volatile polar compounds
The Humidifier Accessory includes:
Humidifier assembly, comprising:

Bottle humidifier
Check-valve
Rotameter (for control of flow rate)

Single regulator pneumatics accessory (U-GAS03) to control air/gas supply pressure
Hygrometer (for humidity measurement)
Humidity measurement test chamber
Part numbers:
M-CTE120I - M-CTE120TI - M-CTE250I - M-CTE250TI - M-HUMID-MCTE - M-HUMID-UPGD - M-PRMINSS-120 - M-PRMINSS-250 - M-PRO30-250 - M-PRSPT-250