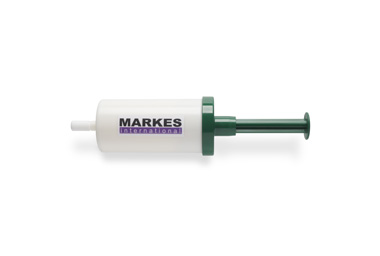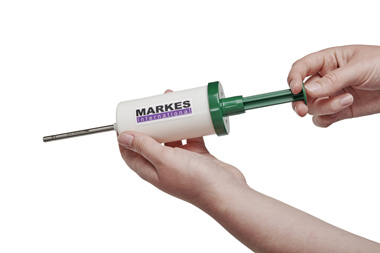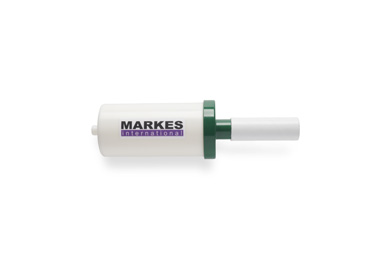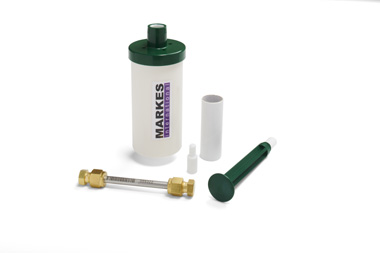 BioVOC-2 breath sampler
Markes' BioVOC-2™ breath sampler is a lightweight and simple-to-use device designed for non-invasive biological exposure monitoring of VOCs. Using a design pioneered by the UK Health & Safety Executive, BioVOC-2 collects the last 129 mL of expired breath for transfer to a sorbent tube, and subsequent analysis by thermal desorption. BioVOC-2 is for research use only. Not for use in diagnostic procedures
Simple manual transfer of collected breath to industry-standard TD sorbent tube
Non-invasive and easy to use, removing the need for medically qualified staff
Collects the last portion of breath, largely alveolar air, which is the most reliable indicator of VOCs in the blood
Can be used multiple times for one participant within a single sample sitting
Disposable mouthpiece to avoid contact with the BioVOC-2 body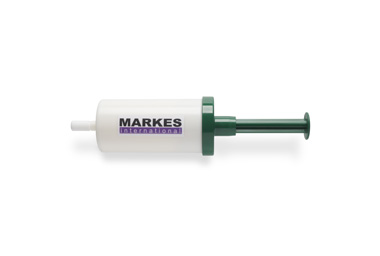 BioVOC-2
Breath sampler- pk 1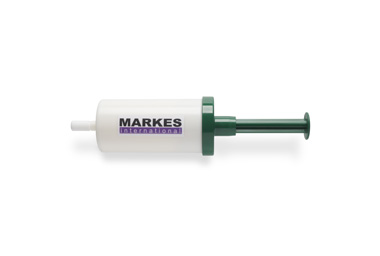 BioVOC-2
Breath sampler- 10 pack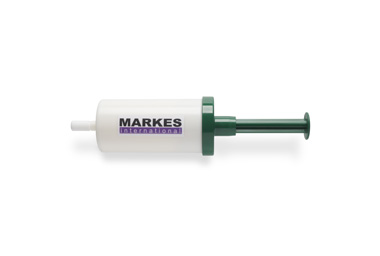 BioVOC-2
Breath sampler- pack of 100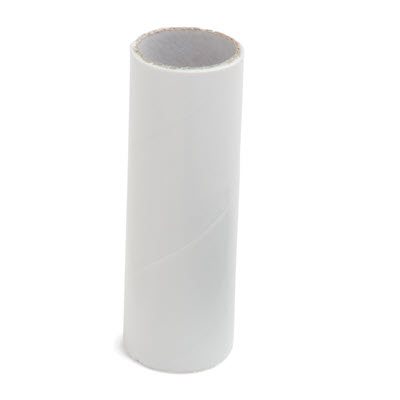 Disposable cardboard mouthpiece- for Bio-VOC and BioVOC-2
pack of 100
Part numbers:
C-B100M - C-BIO02-01 - C-BIO02-10 - C-BIO02-100
Overview
Constructed of safe, non-emitting, non-binding plastic, BioVOC-2 can be operated with minimal training and without medically qualified staff in attendance. It is suitable for large-scale screening of populations. It can be applied to clinical research into medical conditions (such as cancer, diabetes and heart disease), occupational health monitoring and assessing exposure of the public to VOCs.
BioVOC-2 consists of:
BioVOC-2 body
Disposable cardboard mouthpiece
Plunger with non-return valve, for transferring the breath sample to a sorbent tube
Bung, to ensure the sample is retained before transfer to a sorbent tube
BioVOC-2 replaces the original Bio-VOC breath sampler developed by Markes.
Breath analysis is an important part of our medical research studies. Having a device that allows for the rapid, simple and patient friendly collection of breath are key requirements of these projects. Markes' Bio-VOC fulfils these roles and more. It has been a cornerstone of our research effort in this area for almost five years.