Monitoring the exposure of workers to toxic chemicals was one of the first applications of thermal desorption, and continues to be vital to comply with workplace health & safety regulations.
The importance of understanding occupational exposure
Since the early 1980s, monitoring personal exposure to toxic chemicals in the workplace has been a focus of study for the analytical community, and in many countries is now enshrined in workplace health & safety regulations.
However, personal exposure levels still frequently fall above safe limits in some developing countries. In addition, a deeper understanding of hazards posed by long-term low-level exposure to certain chemicals has led to the reduction of many limit levels. This has driven a need to monitor personal exposure at ever-lower concentrations.
Thermal desorption and occupational exposure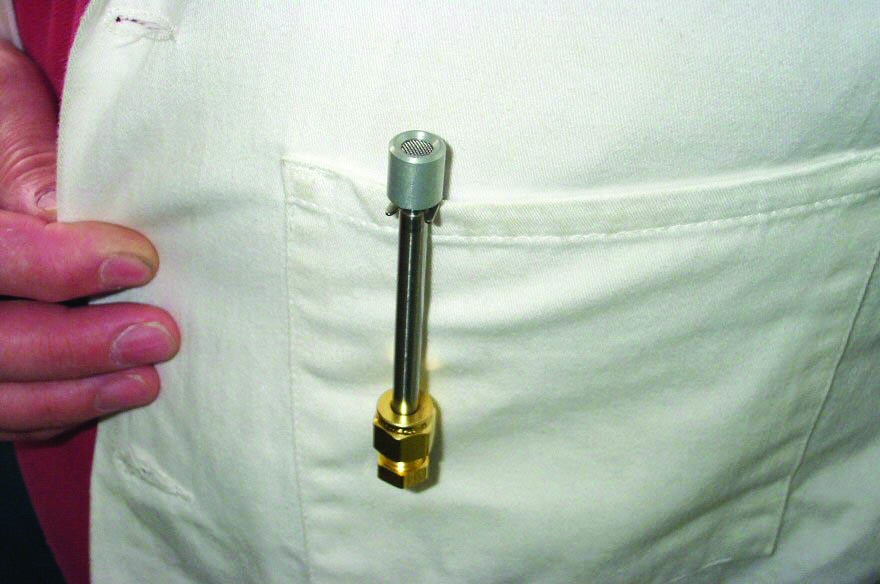 Methods employing thermal desorption are ideally suited to workplace monitoring, because of their sensitivity and versatility, and because they avoid the laborious and hazardous sample preparation involved with solvent-based methods.
Two main sampling modes are used, depending upon the precise requirements of the industry:
Passive sampling onto sorbent tubes, because of its ease of deployment, is one of the most popular methods for obtaining the time-weighted-average values needed to check compliance with threshold limit values (TLVs).
Pumped sampling onto sorbent tubes is a highly versatile method for monitoring VOCs in factory air, because it allows analytes over a wide range of volatilities (and at high and low concentrations) to be monitored in a short space of time.
In both cases, the sorbent tubes are typically attached to the upper part of the worker's clothing, in order to be representative of the air breathed in.
Biological monitoring is an alternative approach, which involves measuring chemical concentrations in the blood, urine or breath. This provides a more accurate idea of the actual bodily burden of chemicals – whether ingested, absorbed through the skin or inhaled.
Equipment for monitoring worker exposure from Markes International
Markes offers a range of equipment for all three modes mentioned above, including the ACTI-VOC low-flow pump and the Easy-VOC grab-sampler. Breath monitoring onto sorbent tubes can be conducted quickly and easily using the BioVOC-2.
In all cases, samples taken onto sorbent tubes can be analysed using the UNITY-xr or TD100-xr thermal desorbers.