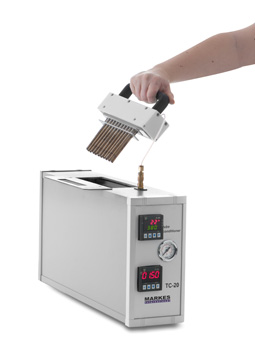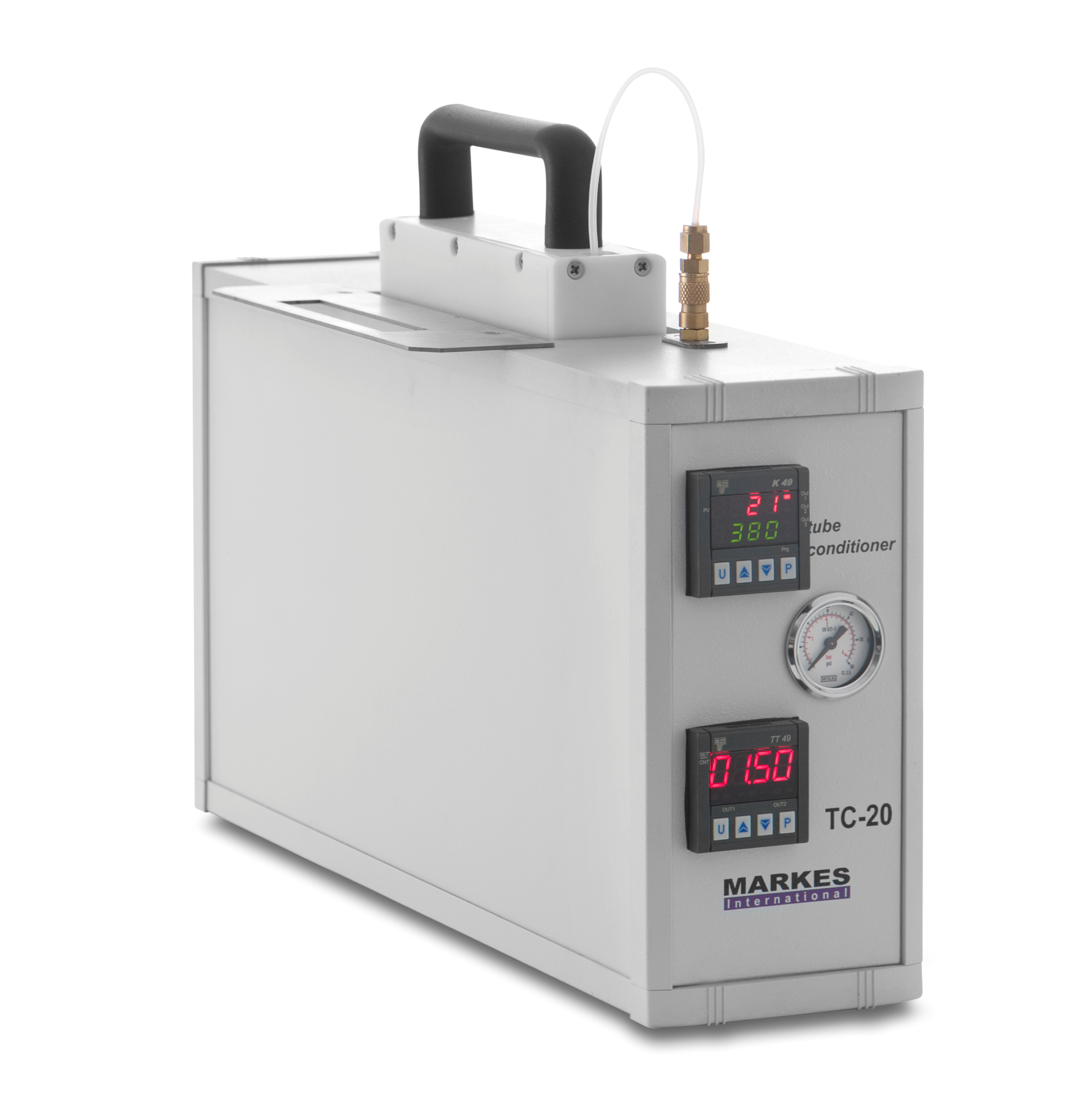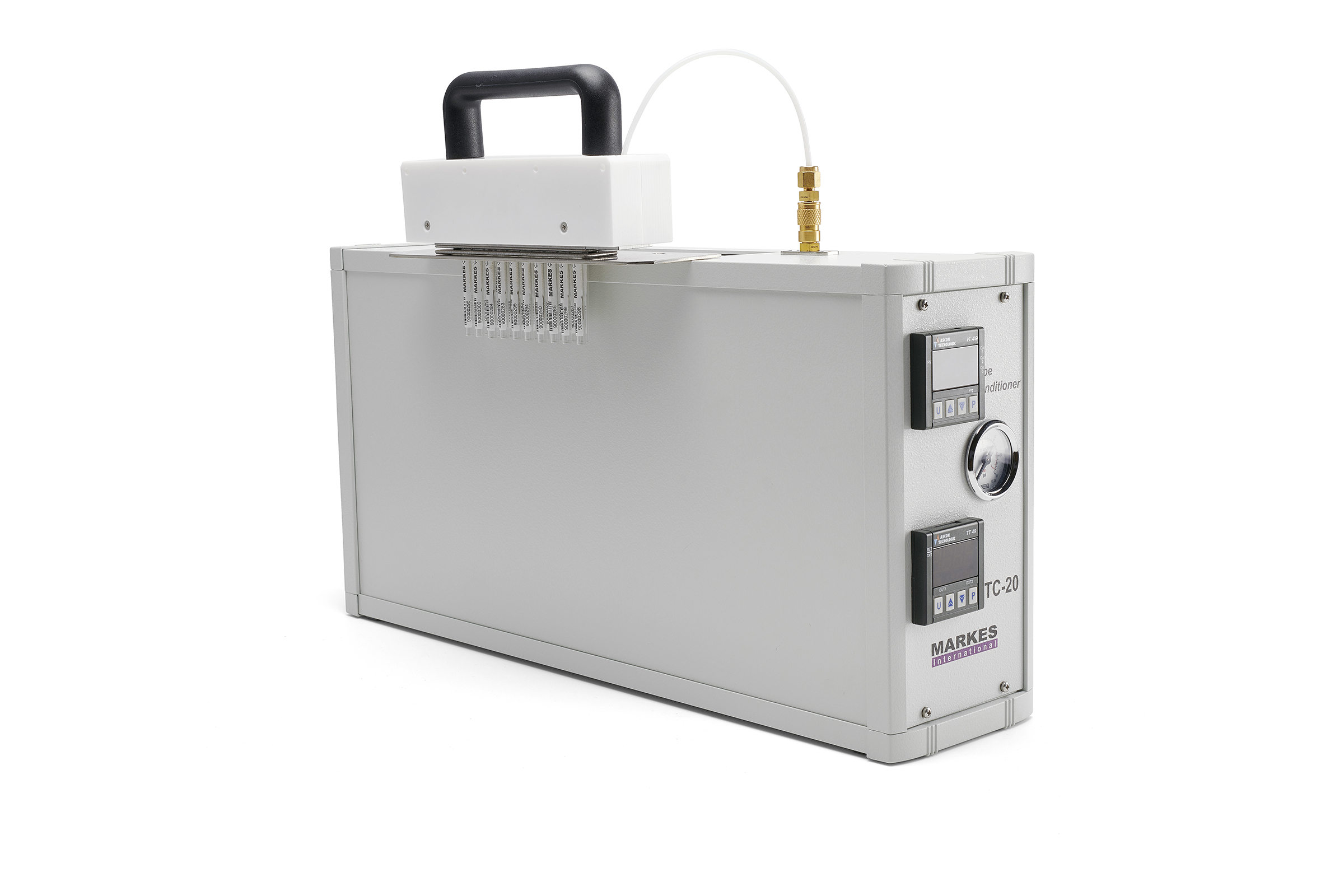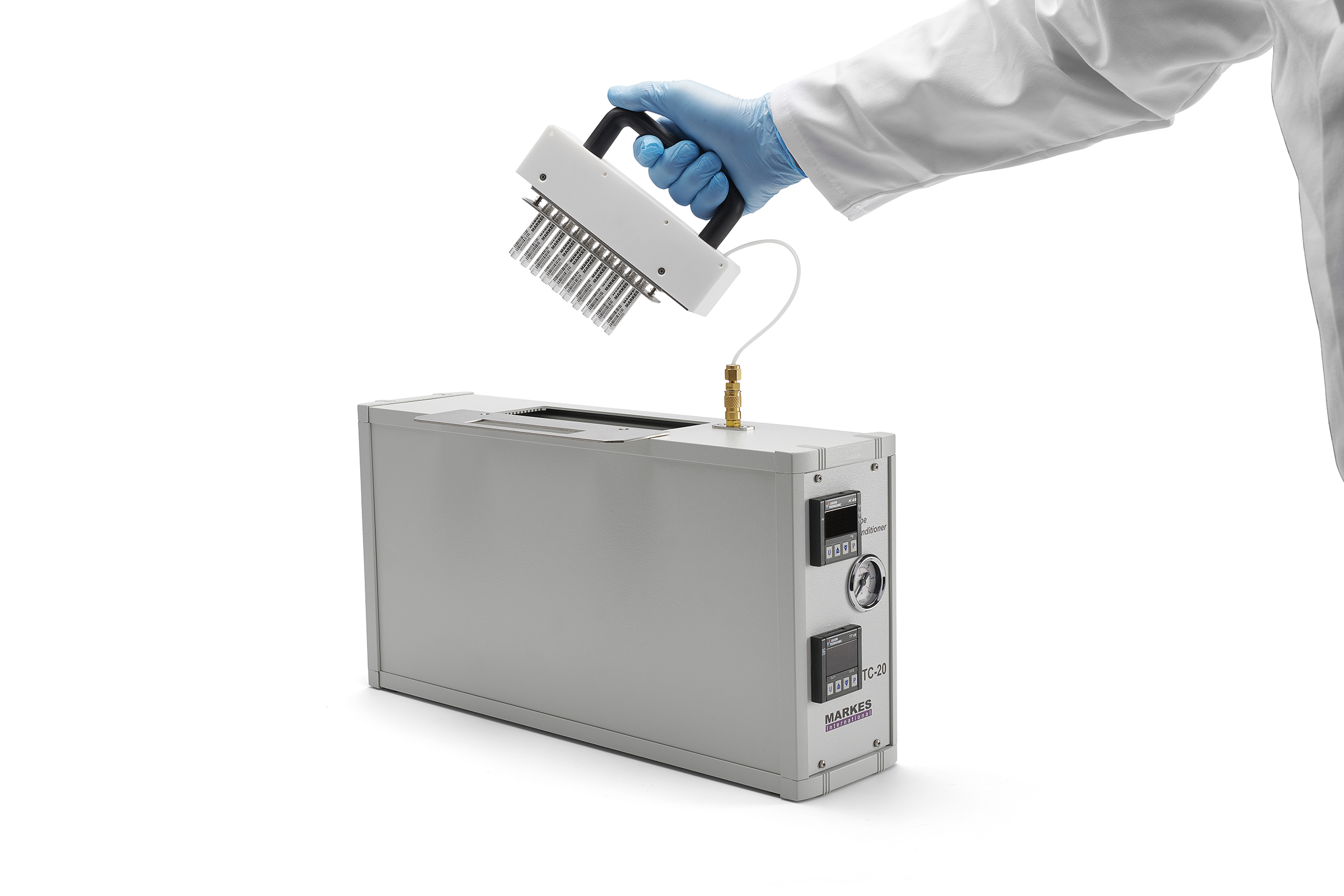 TC-20
The TC-20 is used by thermal desorption–GC analysts who want to improve their laboratory's productivity by avoiding using valuable instrument time for conditioning or dry-purging sorbent tubes.
The TC-20 TAG is a variant for those who use Markes' RFID TubeTAG system with single-bed sorbent tubes. It is especially useful for those working to US EPA Method 325.
Frees up the analytical instrument by conditioning or dry-purging up to 20 tubes off-line
Cost saving: uses nitrogen rather than helium
Eliminates risk of contamination of the analytical instrument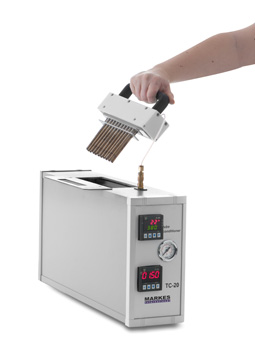 TC-20
Tube conditioner- 230 V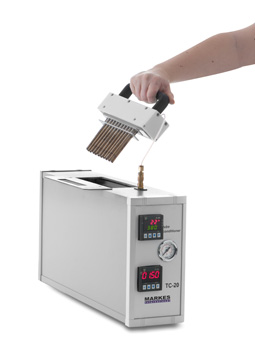 TC-20
Tube conditioner- 115 V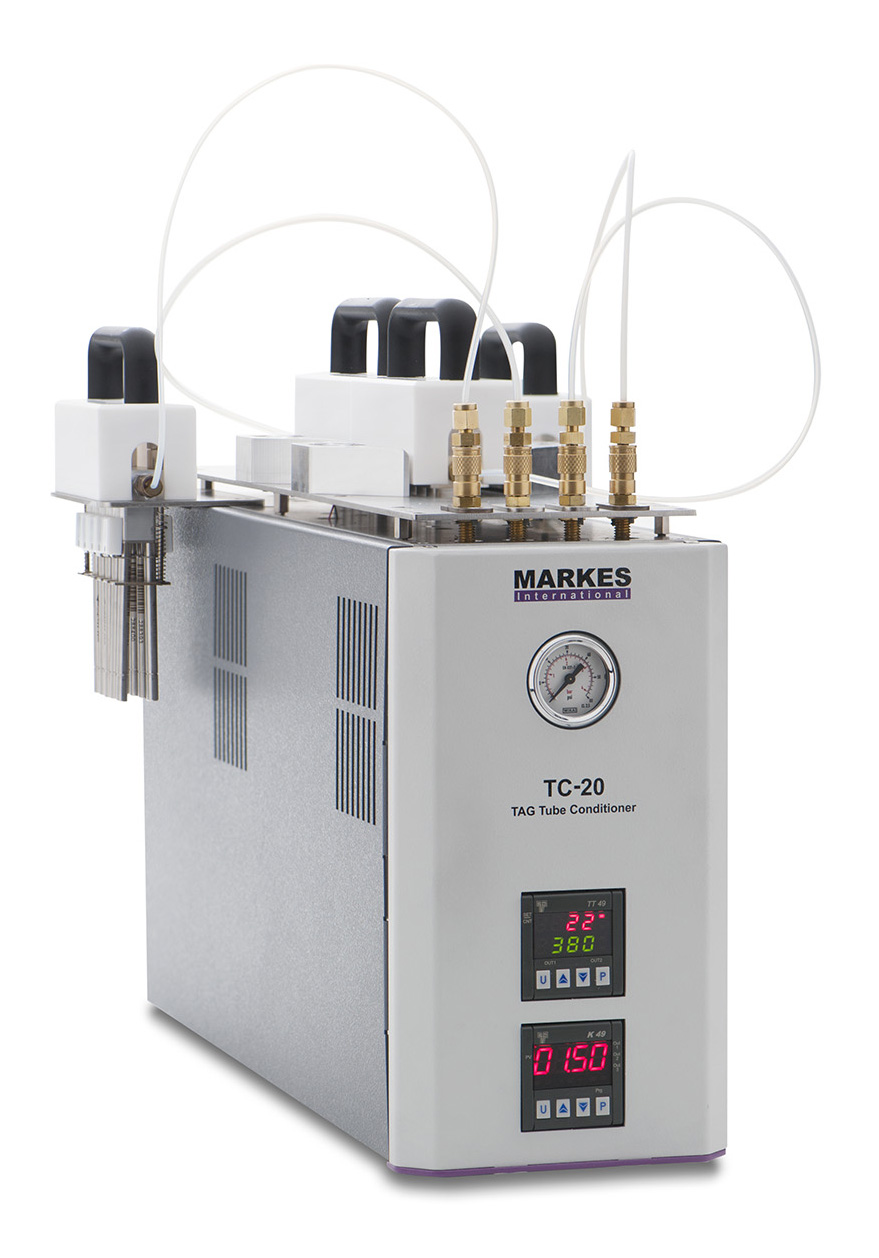 TC-20 TAG
Tube conditoner- for tubes with TubeTAG- 230V
Product Code
R-TC20-TAG-230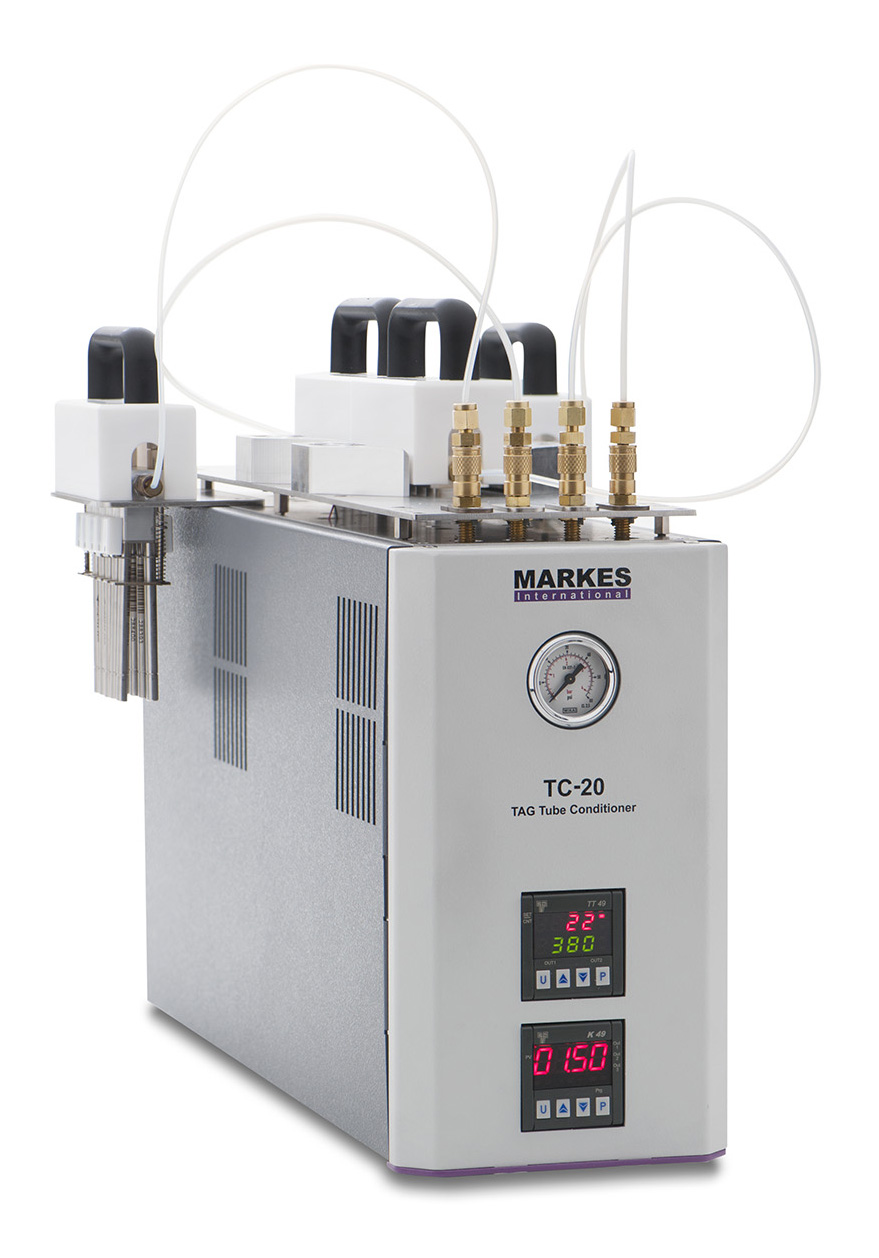 TC-20 TAG
Tube conditioner- for tubes with TubeTAG- 115 V
Product Code
R-TC20-TAG-115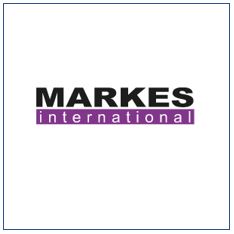 Tube manifold- for TC-20 TAG
Spare manifolds- enables 20 tubes to be cooling whilst 20 are being conditioned/dry-purged- pk 2
The number of adsorbent tubes is the factor limiting our work, and by using the TC-20 for conditioning the tubes, we save a lot of time and are thus able to sample more.
Overview
Save time by conditioning up to 20 sorbent tubes simultaneously. Using the analytical system, this could take 50 hours, but with the TC-20, it takes just 2½ hours.
The dry-purge function of a TC-20 removes excess water trapped during sampling, preventing it from interfering with the sample analysis. It uses a high-capacity filter to collect tube effluent and prevent contamination of laboratory air. The filter is easily accessible for replacement by users.
The TC-20 and TC-20 TAG are compatible with 3½″ × ¼″ tubes as standard and can be adapted for use with 60 mm × 6 mm tubes using a different O-ring (U-COV45).
Part numbers:
R-TC20-1 - R-TC20-2 - R-TC20-TAG-115 - R-TC20-TAG-230 - R-TCTAG-KIT