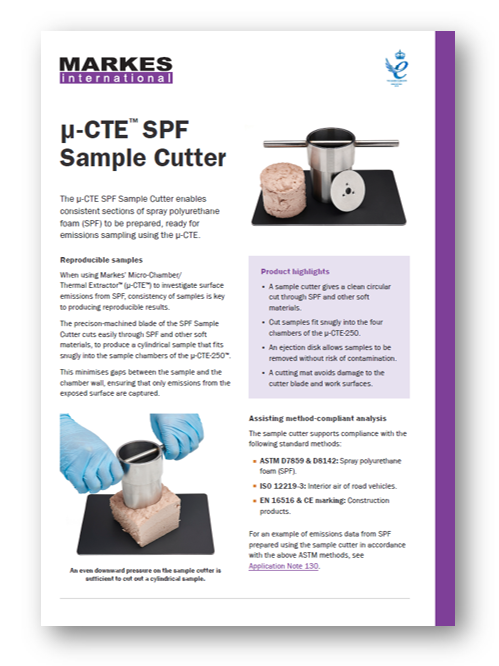 This brochure describes the µ-CTE™ SPF Sample Cutter, which enables consistent sections of spray polyurethane foam (SPF) to be prepared, ready for emissions sampling using the µ-CTE.
Product highlights include:
A sample cutter gives a clean circular cut through SPF and other soft materials.
Cut samples fit snugly into the four chambers of the µ-CTE-250.
An ejection disk allows samples to be removed without risk of contamination.
A cutting mat avoids damage to the cutter blade and work surfaces.
Please complete the form below to download your copy of the brochure.