Recent years have seen the development of standard methods for assessing volatile emissions from spray polyurethane foam (SPF), for ongoing quality control and to better understand the factors affecting chemical releases.
What is SPF?
Spray polyurethane foam (SPF) is a spray-applied polymer that is used to form a continuous layer on the internal surfaces of buildings, and is widely used for building insulation and damp-proofing.
SPF is created on-site by mixing two liquids, which react and expand on contact to create a highly insulating foam. The presence of hazardous chemicals in these mixtures requires that strict safety procedures are followed during installation of SPF. Furthermore, incorrect mixing or application can result in incomplete reaction of the components, which can lead to serious health effects for building occupants.
Standard methods for sampling and analysing SPF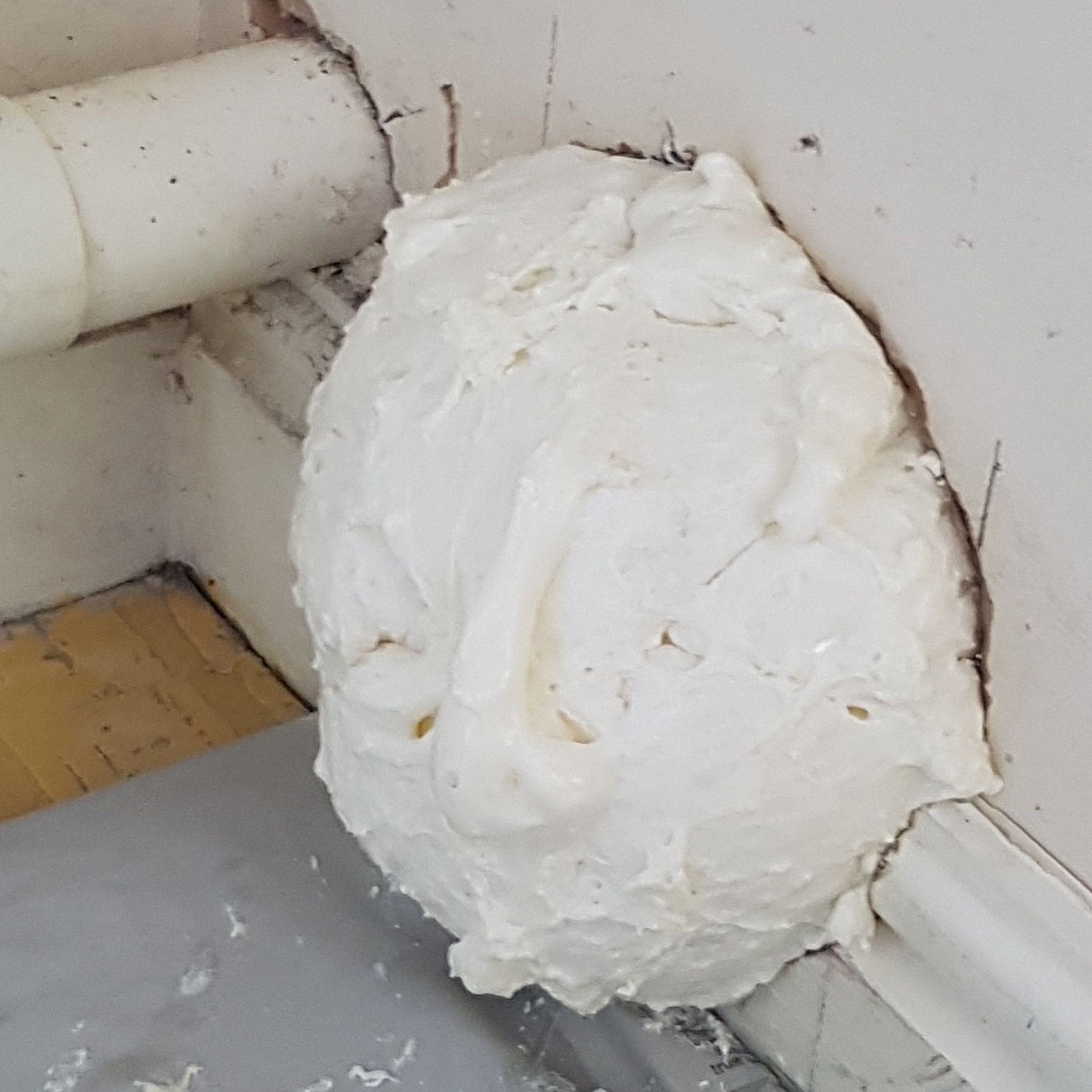 The hazards posed by SPF have led to a desire to understand the factors affecting release of the precursor chemicals, particularly for ongoing quality control.
Industry bodies, regulatory agencies and analytical laboratories have therefore collaborated on two ASTM standards, describing procedures for sample preparation and analysis.
ASTM D7859 – Sample preparation
ASTM D7859 defines a procedure for the spraying, sampling and packaging of SPF, and for the preparation of test specimens. To assist in this, Markes offers an SPF sample cutter that enables reproducible specimens to be generated.
More information
ASTM D8142 – Sampling
ASTM D8142 describes the use of Markes' μ-CTE to sample VOCs and SVOCs from cured open-cell and closed-cell SPF. The method describes two tubes – 'Tube A' for volatile and semi-volatile compounds, and 'Tube B' for smaller-volume sampling of the very volatile compounds – with both being analysed by TD–GC–MS.
More information