Ever-tightening regulations around smoking and the rise of electronic nicotine delivery systems (ENDs) have spurred considerable research efforts into the factors affecting VOC emissions from traditional forms of tobacco and products such as e-cigarettes.
Quality control and innovation for traditional tobacco products
Samples derived from natural sources, such as tobacco, often vary from batch to batch. Quality control of the raw materials used in cigarettes is therefore particularly important at all stages of the supply chain.
Cigarette manufacturers, with a view to reducing the potential for harm from cigarettes, are also investigating alternatives to the traditional products, such as 'heat not burn' cigarettes. Such innovations naturally require thorough testing for a range of characteristics, including emissions of VOCs.
Evolving regulations for e-cigarettes
The widespread use of e-cigarettes has resulted in a high degree of scrutiny into the chemical components of the 'e-liquids' that are vaporised.
However, like cigarettes, chemical transformations take place during the vaporisation process. This has led agencies in the EU and USA to issue regulations on e-cigarettes (such as the EU Tobacco Products Directive 2014/40/EU, and PMTA guidelines by the US FDA), which require manufacturers and importers of e-cigarettes to quantify the constituents both of the product and of the vapour released.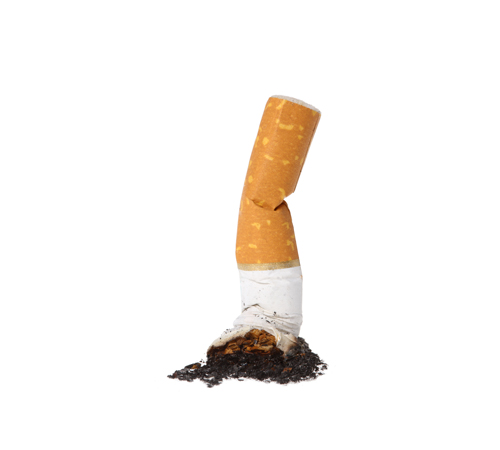 A range of techniques are used to sample emissions from tobacco and e-cigarettes, but in all cases it is essential to preconcentrate the vapours prior to injection into the GC, in order to ensure sufficient sensitivity for trace-level components.
Profiling of tobacco and ENDs
Sampling and preconcentration equipment from Markes International
One of the most popular ways of analysing emissions from cigarettes and ENDs is to sample the vapours onto sorbent-packed tubes. This can be done either by pumped sampling using Markes' ACTI-VOC, by simple manual grab-sampling using Markes' Easy-VOC or on a traditional 'smoking machine'.
In each case, Markes' TD100-xr instrument is ideal for preconcentrating the trapped vapours from large numbers of tubes, for maximum sensitivity and productivity.
For laboratories needing more sampling versatility, Markes' Centri sample preconcentration instrument offers the additional capability to carry out headspace–trap, SPME–trap and HiSorb high-capacity sorptive extraction, on a single automated platform.
Find out more by browsing the content below.