A variety of chemicals are used in the production of polymers, but rising concern about the health implications of some of them has resulted in restrictions in use for certain product types.
The need to monitor emissions from polymers
Understanding the effect of manufacturing processes on emissions of volatiles from polymers is a key issue for routine product quality monitoring – for example, to check the levels of residual solvents or monomers.
Such assessments are also required for compliance with regulations such as the European CPR and REACH. However, in addition to this, there has been much regulatory attention devoted to certain chemical classes.
What chemicals are of particular concern?
Chemicals of greatest concern to regulators have been those implicated in certain endocrine-related disorders. These include:
Bisphenol A (BPA) – Used in the manufacture of rigid polycarbonate bottles, food packaging and toys, this is now prohibited in infant feeding bottles and sippy cups under EU Directive 2011/10/EU.
Phthalate esters – Used as plasticisers in polymers. The citation of some phthalates as 'substances of very high concern' within the EU REACH regulation, and bans on some lower-boiling homologues, has resulted in a recent shift towards the use of higher-boiling phthalate additives; these are less prone to migration from products into the surrounding environment.
Thermal desorption for polymer testing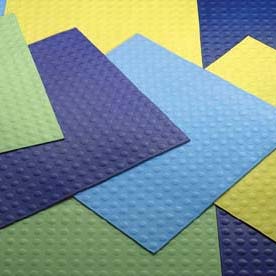 Thermal desorption is compatible with three common sampling techniques for assessing emissions from polymers:
Small chambers are well-established for collecting emissions from products and materials under a controlled environment.
Microchambers allow rapid screening of polymer products and sub-components with the chemicals collected onto sorbent tubes.
Direct desorption from TD tubes is commonly used for testing small quantities of relatively homogeneous samples.
Polymer testing equipment from Markes International
Sampling of VOCs from samples is best carried out using Markes' μ-CTE, which involves sampling onto sorbent tubes with analysis by TD–GC–MS. The TD100-xr is ideal for this because it allows the automated desorption of up to 100 tubes, whether sorbent-packed for sampling emissions or used for direct desorption.
Using the µ-CTE, it is possible to determine:
Surface emission rates from planar samples.
Concentrations within a bulk sample, or in the air above it.
The degree of permeation through a material.
Find out more by browsing the content below. Alternatively, for more information on the corresponding regulations, see the sections on construction products, spray polyurethane foam, automotive products, cleanroom contaminants and respiratory medical devices.