High-throughput analysis of 1,4-dioxane in drinking water using SPME Arrow–trap with multi-step enrichment coupled with GC–MS
Presented at SETAC 2022
The poster entitled "High-throughput analysis of 1,4-dioxane in drinking water using SPME Arrow–trap with multi-step enrichment (MSE®) coupled with GC–MS" was presented by Markes International at the 32nd Annual Meeting of the Society of Environmental Toxicology and Chemistry (SETAC), which was held on 15–19 May 2022 in Copenhagen, Denmark, and online.
Enhanced sensitivity of 1,4-dioxane analysis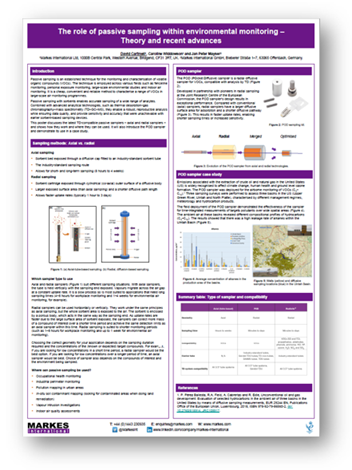 1,4-Dioxane, formed as a by-product in many industries, is causing concern because of its persistence in the environment, particularly in water.
This poster shows the analysis of trace levels of 1,4-dioxane (and other highly polar compounds) in water samples, and how enrichment of the analyte(s), selection of an appropriate extraction phase and water management during sample extraction can enhance the sensitivity of the gas chromatography–mass spectrometry (GC–MS) analysis while automation increases throughput. These can be achieved using SPME Arrow–trap on the Centri® extraction and enrichment platform with focusing trap technology and an automated workflow.
Please complete the form below to download the poster