Has the helium bubble burst? Deliver more by using hydrogen carrier gas in thermal desorption–GC(MS) workflows
Webinar overview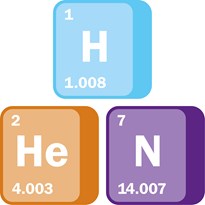 In this on-demand webinar, you will learn all about the aspects concerning switching to hydrogen carrier gas in thermal desorption–GC(MS) workflows. The issues surrounding helium supply will be discussed and consideration given to the main reasons why switching to plentiful and cheaper hydrogen for your analysis now is advantageous, or why you might wish to invest in a hydrogen-ready instrument for the future. We'll talk about how Markes has developed and certified its thermal desorption instruments to be compatible with hydrogen gas with its multi-gas technology, and how to transfer methods simply and effectively between carrier gas types. We'll also cover how switching to hydrogen allows you to deliver more sample analysis productivity with the same high data quality as helium for key VOC & SVOC applications, in a more cost-effective way that is also reducing your operation's carbon footprint.
What you'll learn
How thermal desorption instruments from Markes have been upgraded for multi-gas use: helium, nitrogen & hydrogen.

How methods can be easily switched from the use of helium to hydrogen carrier gas

How effective hydrogen is at delivering higher sample analysis throughput.

How analytical performance is maintained across key aspects of VOC & SVOC analysis, from compound coverage to method detection limits.