Multi-Gas enabled -xr series thermal desorbers
Helium, Nitrogen and Hydrogen carrier gases
What is Markes' Multi-Gas enabled thermal desorption technology?
Markes' award-winning Multi-Gas technology enables thermal desorption (TD) instruments to be run with three gases: helium, nitrogen and hydrogen.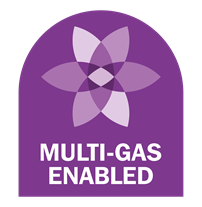 It is the world's first for TD instruments, and Markes' TD* have been independently certified for use with these three gases.

Each instrument has been externally tested and validated so that the full TD–GC–MS analytical instrumentation and workflow can be configured to work safely with hydrogen as carrier as well as with the other two gases.
Why switch to Multi-Gas enabled technology?
Helium is a rapidly-dwindling, non-renewable resource, so it is becoming more difficult to source, which has led to disruption in supply, and more expensive to purchase. There are many benefits to switching to Multi-Gas enabled thermal desorbers. Being able to use hydrogen as a carrier gas instead of helium, for example, has the following benefits:
Enhanced productivity

Hydrogen offers faster chromatographic separations, shorter TD methods and lower-temperature separations than helium, drastically increasing laboratory throughput, extending consumables' lifetimes and extending maintenance intervals.
Hydrogen viscosity is about half that of helium, enabling it to be used at faster flow rates (linear gas velocities) without compromising chromatographic resolution.
Cost and time saving
Switching from helium to hydrogen saves up to 90% per cylinder.
A hydrogen generator eliminates the costs of cylinders together with their delivery, rental and system maintenance, and the need to install expensive pressurised gas supply lines and cylinder cages in new or refurbished laboratories.
Superior analytical performance
Hydrogen carrier gas routinely produces high-quality data and delivers results that comply with global tube-based TD–GC–MS standards.
Multi-Gas enabled TD instruments allow re-collection and repeat analysis to eliminate data loss, confirm results and validate analyte recovery in compliance with international standard methods.
Convenience
Hydrogen generators provide consistent, high-quality carrier gas on demand, eliminate the risk of downtime due to delayed carrier gas cylinder deliveries and reduce reliance on personnel trained to change the cylinders.
Generators are ideal for remote, difficult to access or mobile laboratories.
Green technology
High-purity hydrogen can be generated from water, providing a sustainable carrier gas supply. Helium, on the other hand, is non-renewable and needs to be extracted, shipped and stored using specialist equipment, causing significant environmental impact.
An in-house generator eliminates the need for cylinder deliveries, significantly reducing the laboratory's carbon footprint.
Future-proofing
Multi-Gas thermal technology safeguards laboratory operations against the rising costs of high-purity helium.
Multi-Gas desorbers enables the development or transfer of methods using hydrogen as a carrier gas as workload and requirements evolve.
How easy is it to implement hydrogen carrier gas?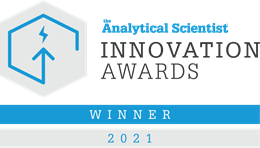 Very easy. The Multi-Gas TD instrument will be configured during installation by a trained engineer. Markes users will receive a tips and tricks video for a fast, easy and risk-free setup of their thermal desorption methods, while commercially available software can be used to translate the GC method from helium to hydrogen.
* Not TT24-7, TT24-7-xr or Centri instruments.