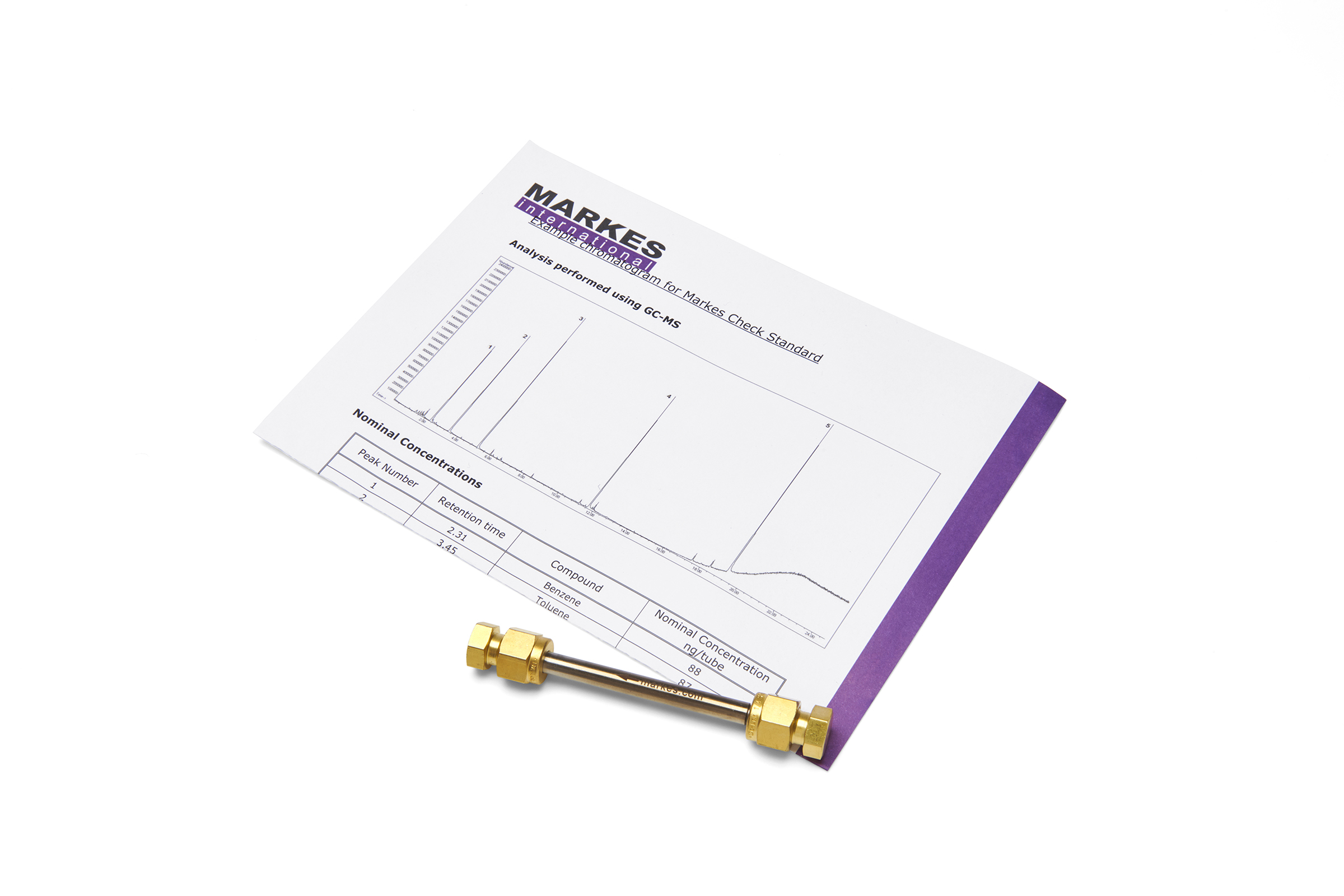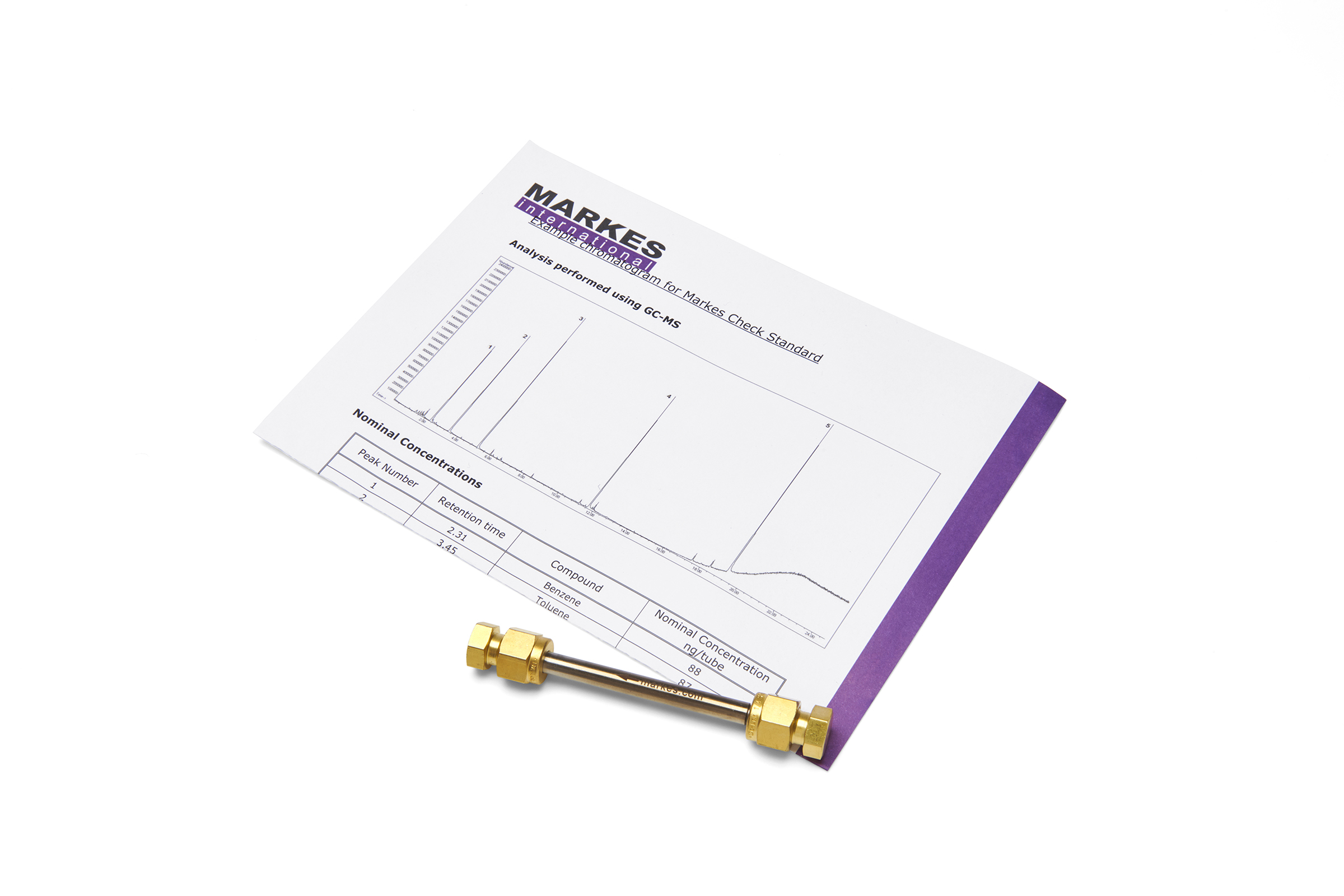 Check-standard tubes
Check-standard (CHK) tube(BTX- IBMA and dioctyl phthalate)
C-CHK10
90 ng loading of BTX- isobornyl methacrylate (IBMA) and dioctyl phthalate standard onto Tenax tube- pk 10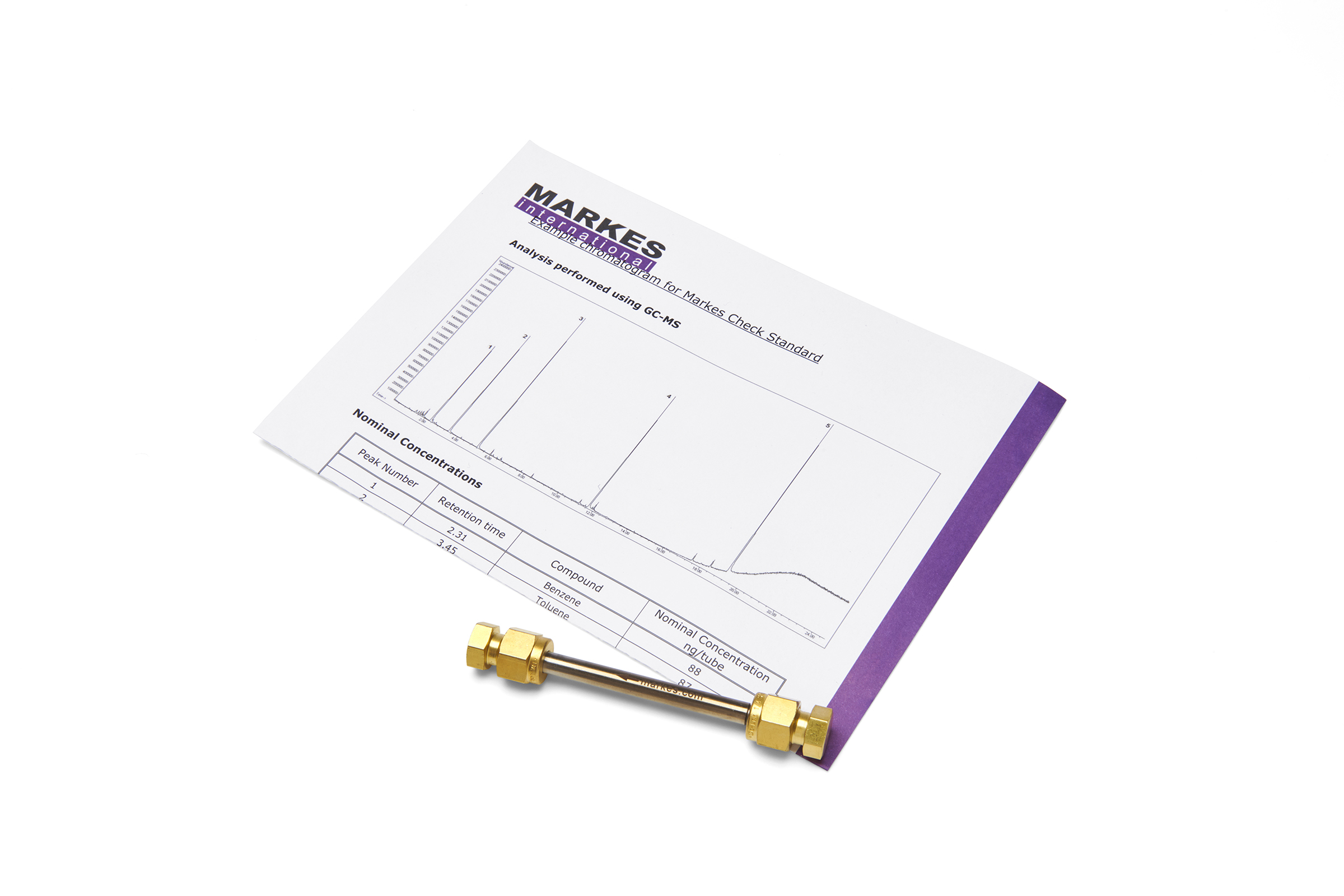 Check-standard (CHK) tube(BTX- IBMA and dioctyl phthalate)
90 ng loading of BTX- isobornyl methacrylate (IBMA) and dioctyl phthalate standard onto Tenax tube- pk 10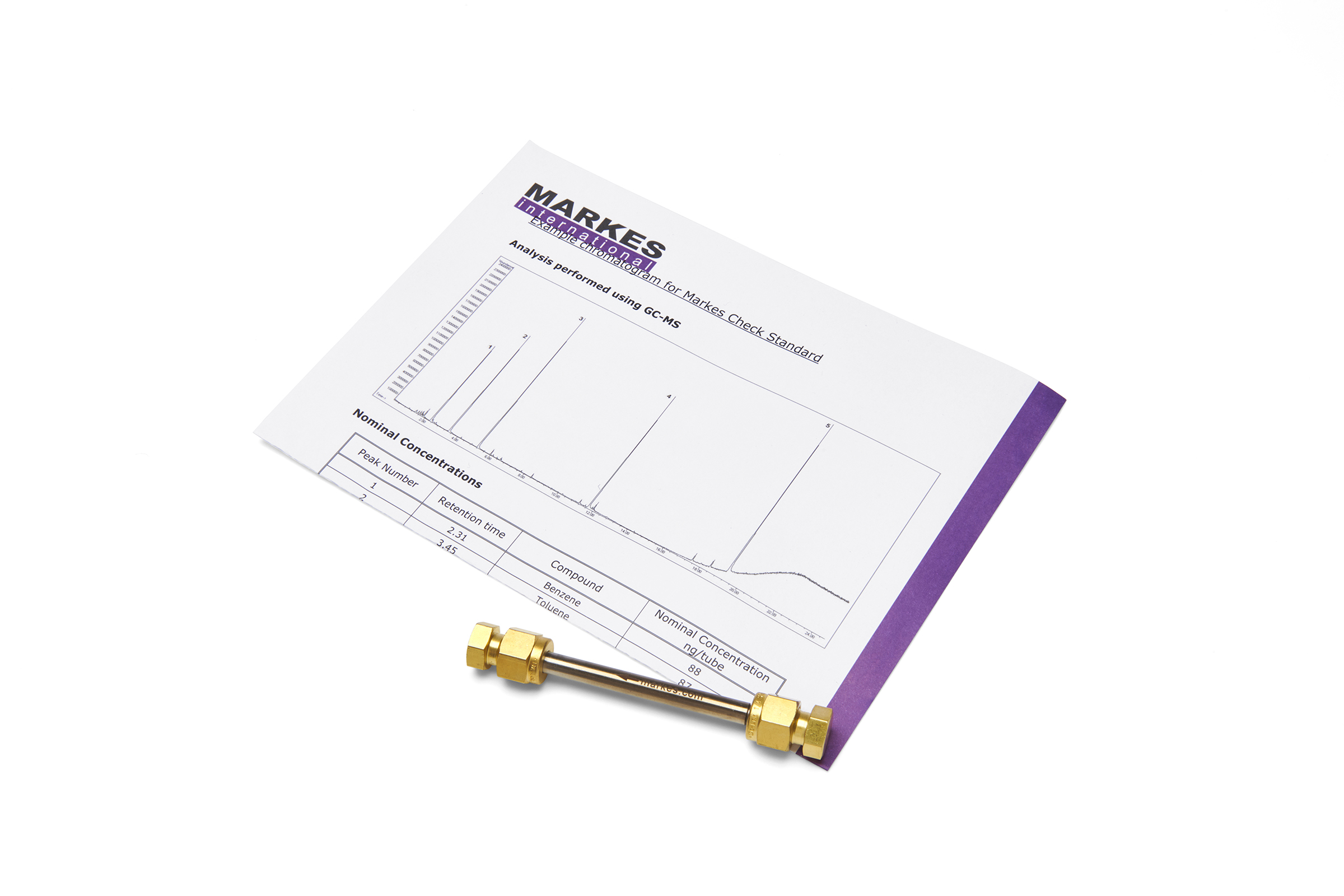 Check-standard (CHK) tube (material emissions)
100 ng loading of material emissions standard onto Tenax tube- pk 10
Overview
CHK tubes offered by Markes International are supplied in packs of 10 tubes with an additional shipping blank. As CHK tubes are intended for a quick 'check' of the system as opposed to certification, loading levels are accurate to ±10%.
Tubes are shipped in sealed foil bags to keep them airtight and out of direct sunlight during transport. For storage, Markes recommends wrapping them in foil and storing them in airtight non-emitting containers, such as the tube container (C-325CT).
Markes offers two types of CHK tubes:
Instrumentation CHK tubes, which are loaded with benzene, toluene, o-xylene, isobornyl methacrylate (IBMA) and dioctyl phthalate. They are loaded onto Tenax TA tubes at a nominal concentration of 90 ng/μL for each compound and have a shelf-life of 6 months.
Material emissions CHK tubes, which contain polar and non-polar VOCs ranging in volatility from n-hexane to n-hexadecane. They are loaded onto Tenax TA tubes at a nominal loading of 100 ng for each compound. Material emissions CHK tubes enhance validation and quality control for service and manufacturing labs using TD–GC(–MS) to test chemical emissions from products and materials. The full list of compounds loaded is: n-hexane, MIBK (4-methylpentan-2-one), toluene, n-butyl acetate, cyclohexanone, phenol, 1,2,3-trimethylbenzene, 4-phenylcyclohexene and n-hexadecane. The standard complies with ISO 17025 for loading tubes (also in accordance with ISO 9001) and the tubes have a shelf-life of 6 months.
Part numbers:
C-CHK10 - C-CHK10-ME