HiSorb multi-phase evaluation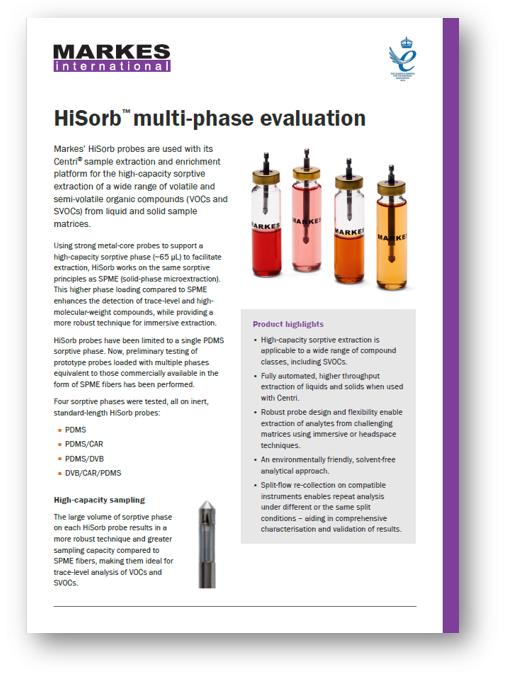 This brochure describes an evaluation of Markes' HiSorb™ probes, which are used with its Centri® sample extraction and enrichment platform for the high-capacity sorptive extraction of a wide range of volatile and semi-volatile organic compounds (VOCs and SVOCs) from liquid and solid sample matrices.
Product highlights include:
Fully automated, higher throughput extraction of liquids and solids when used with Centri.
Robust probe design and flexibility enable extraction of analytes from challenging matrices using immersive or headspace techniques.
Split-flow re-collection on compatible instruments enables repeat analysis under different or the same split conditions – aiding in comprehensive characterisation and validation of results.
Please complete the form below to download your copy of the brochure.